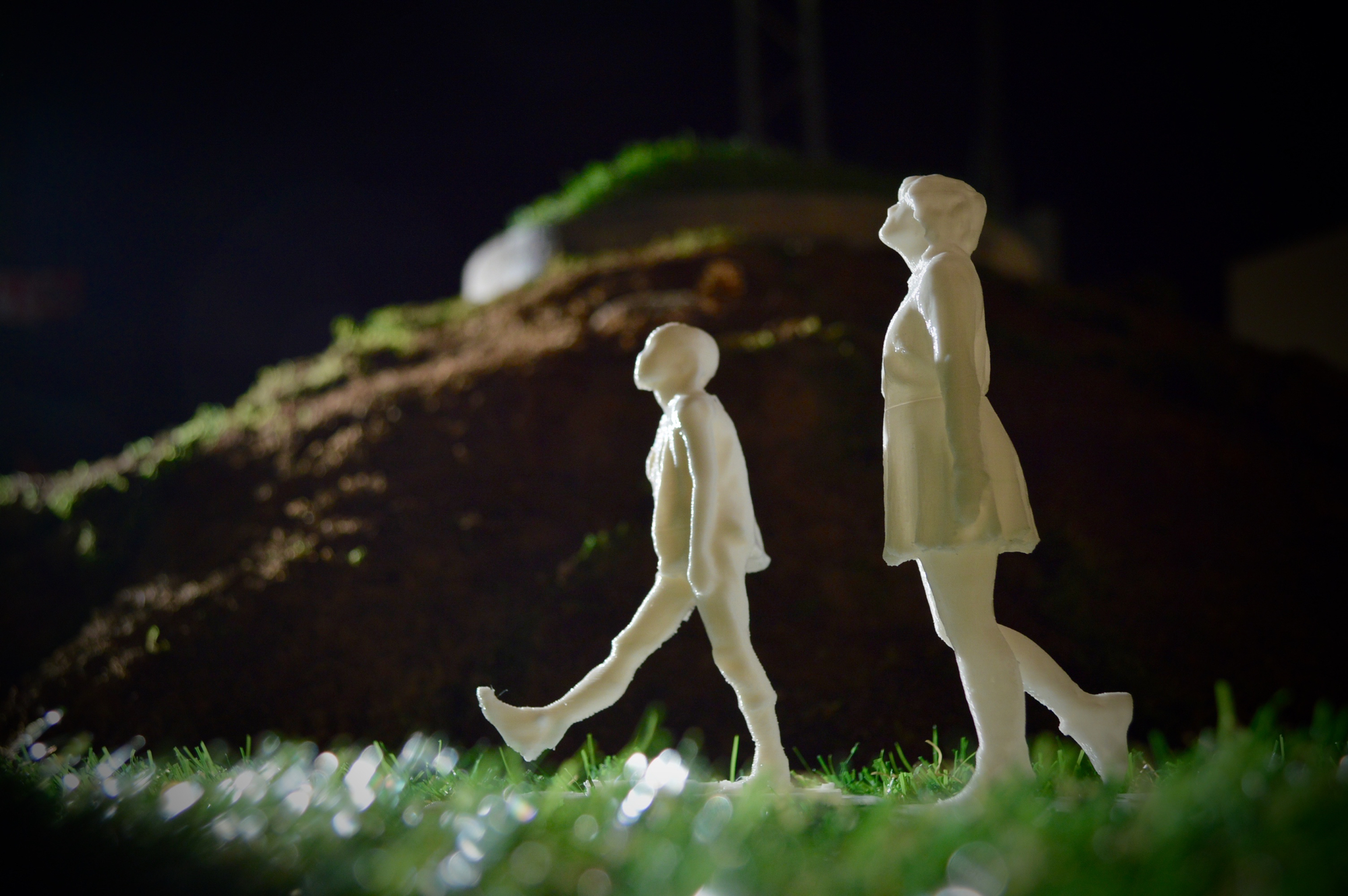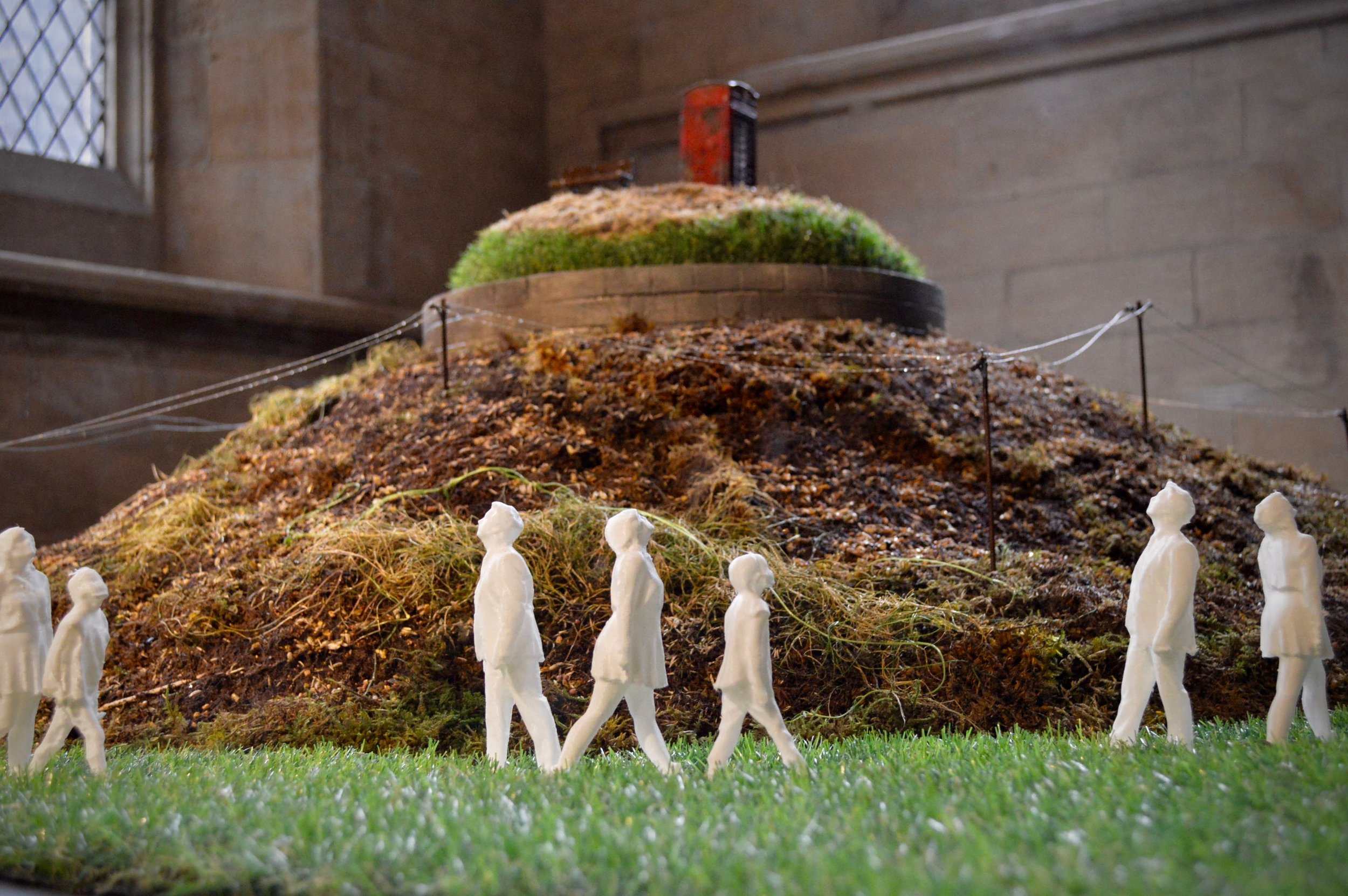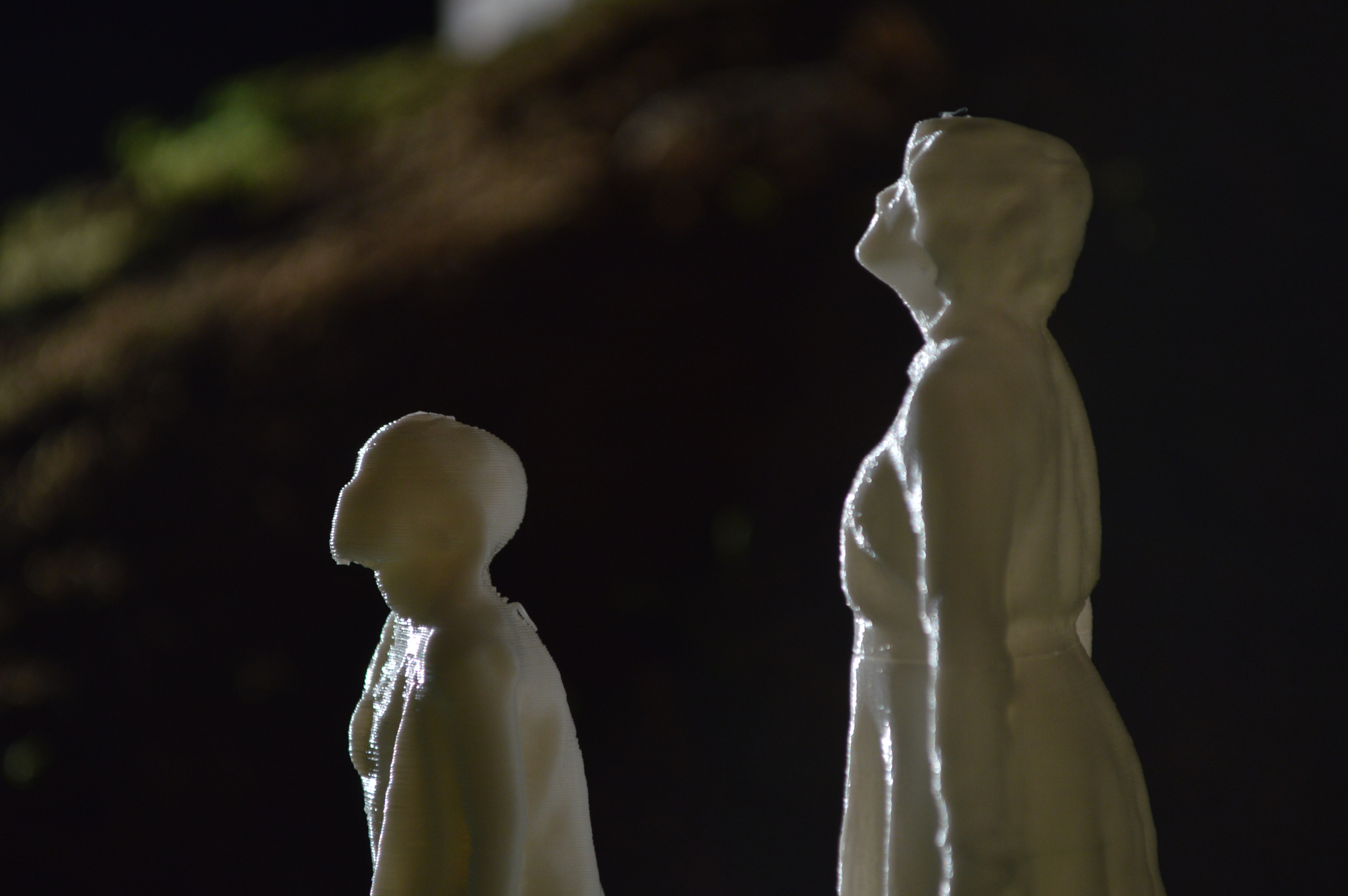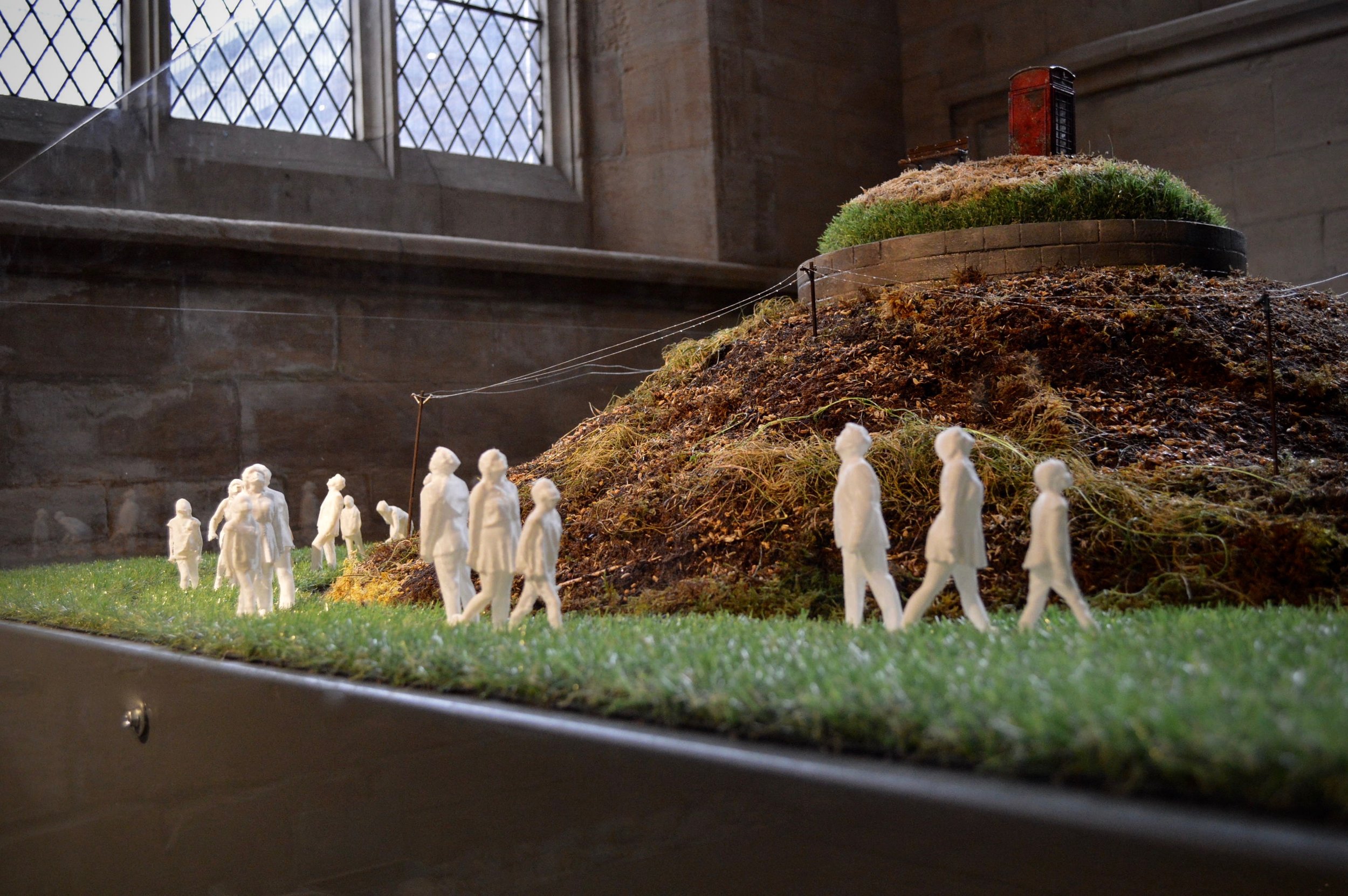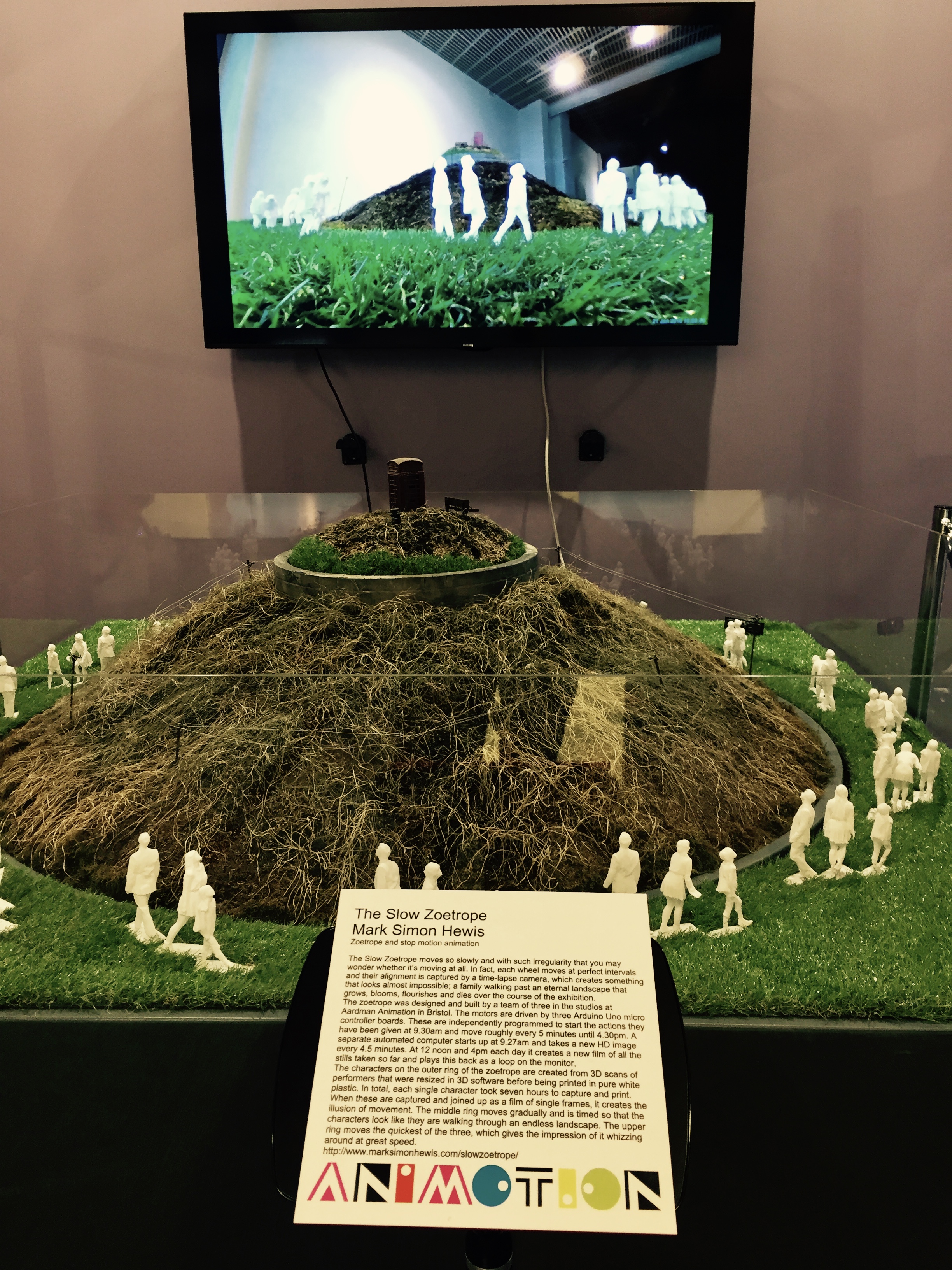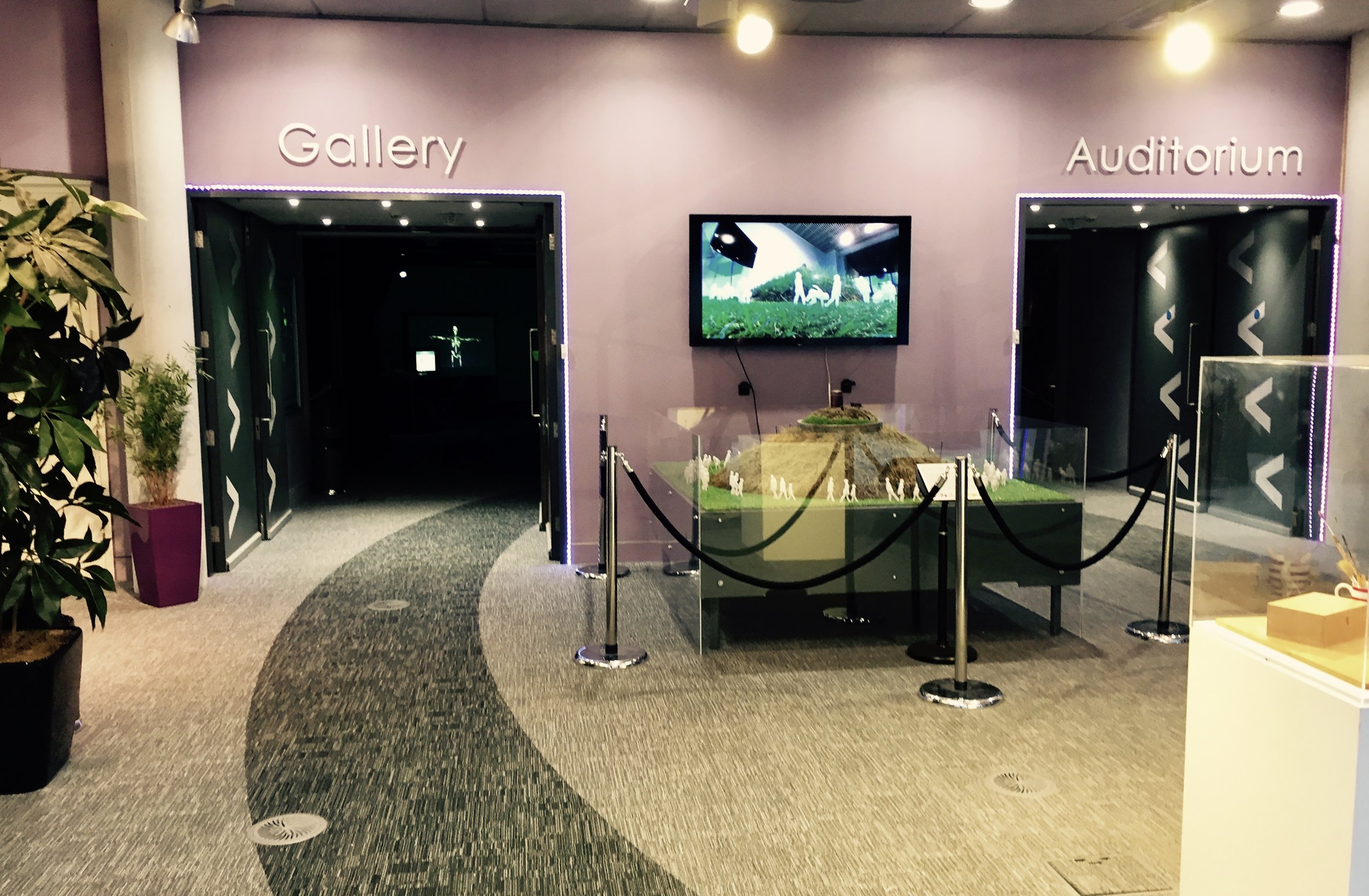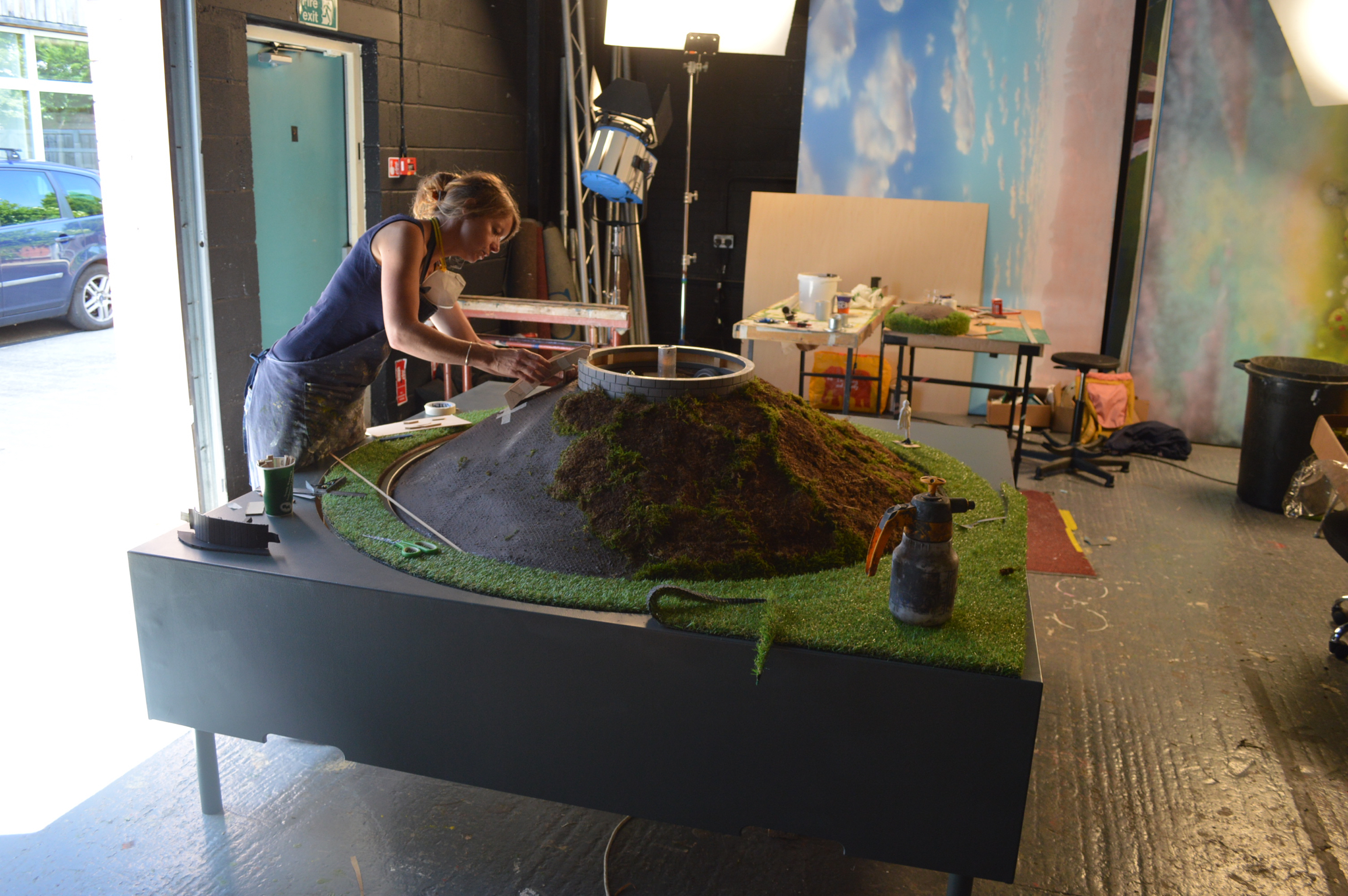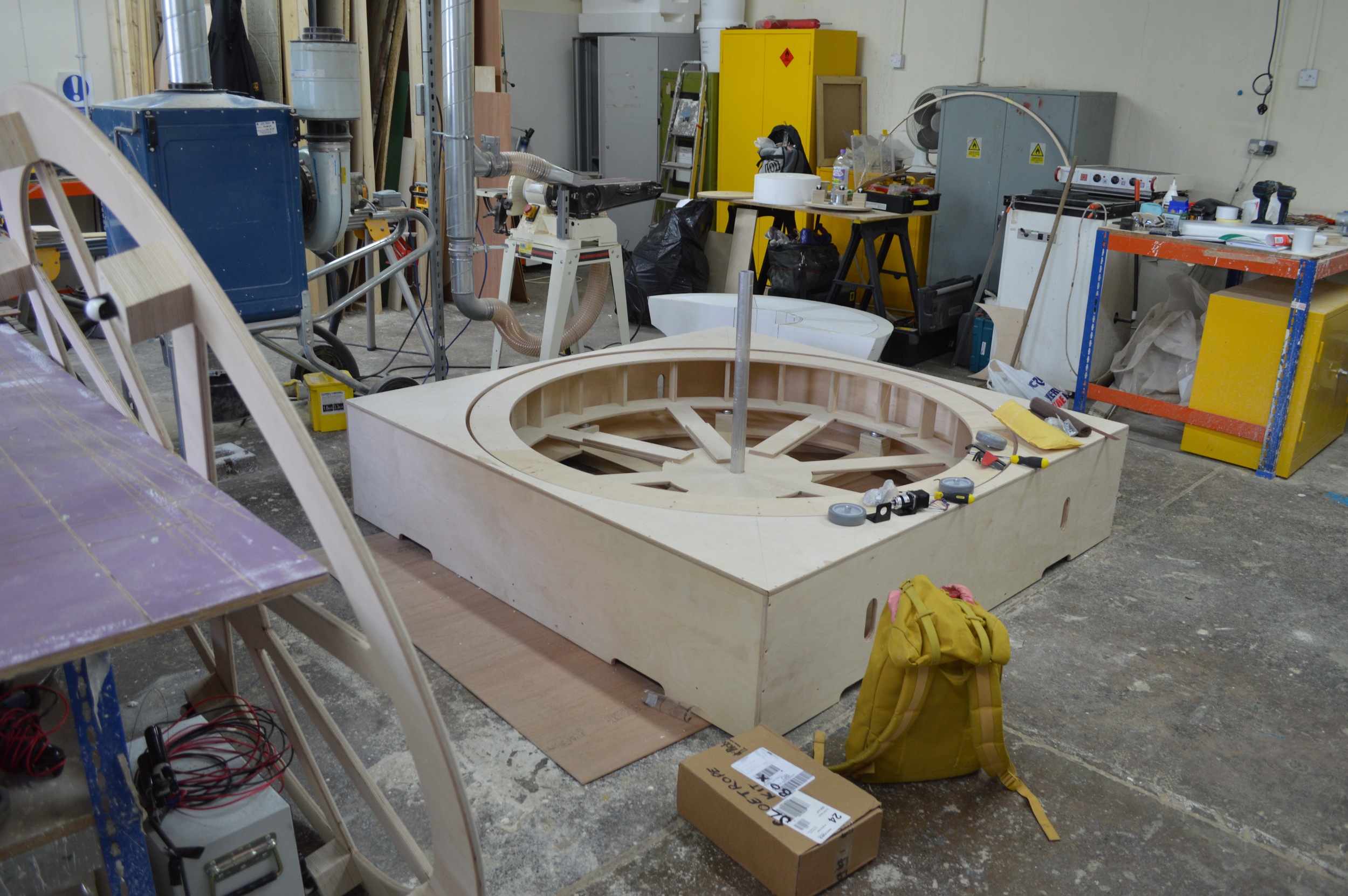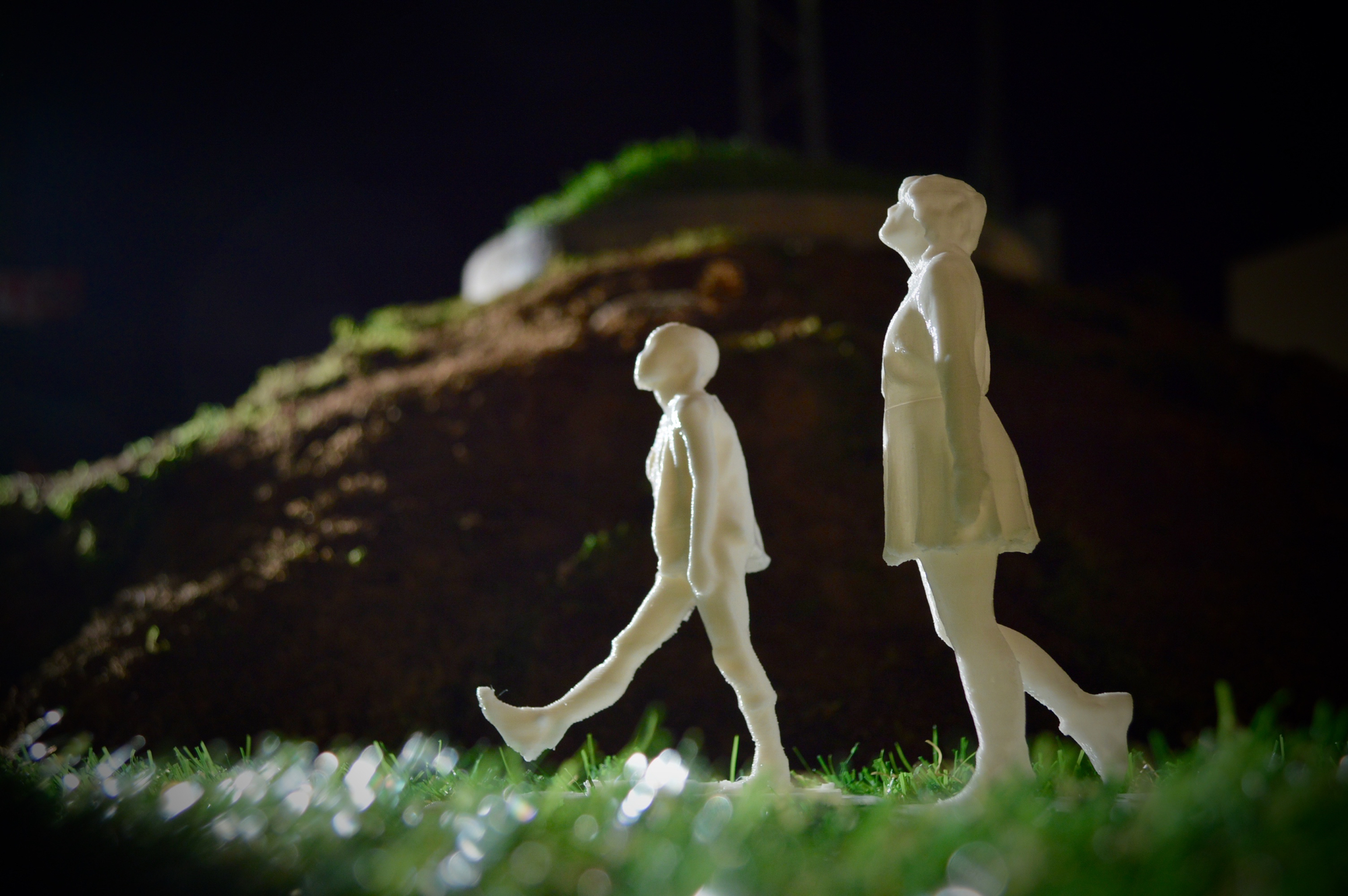 Touring Robotic & Film Installation 2015 - 2017
Two-year touring exhibition made possible by the Arts Council and Research Funding.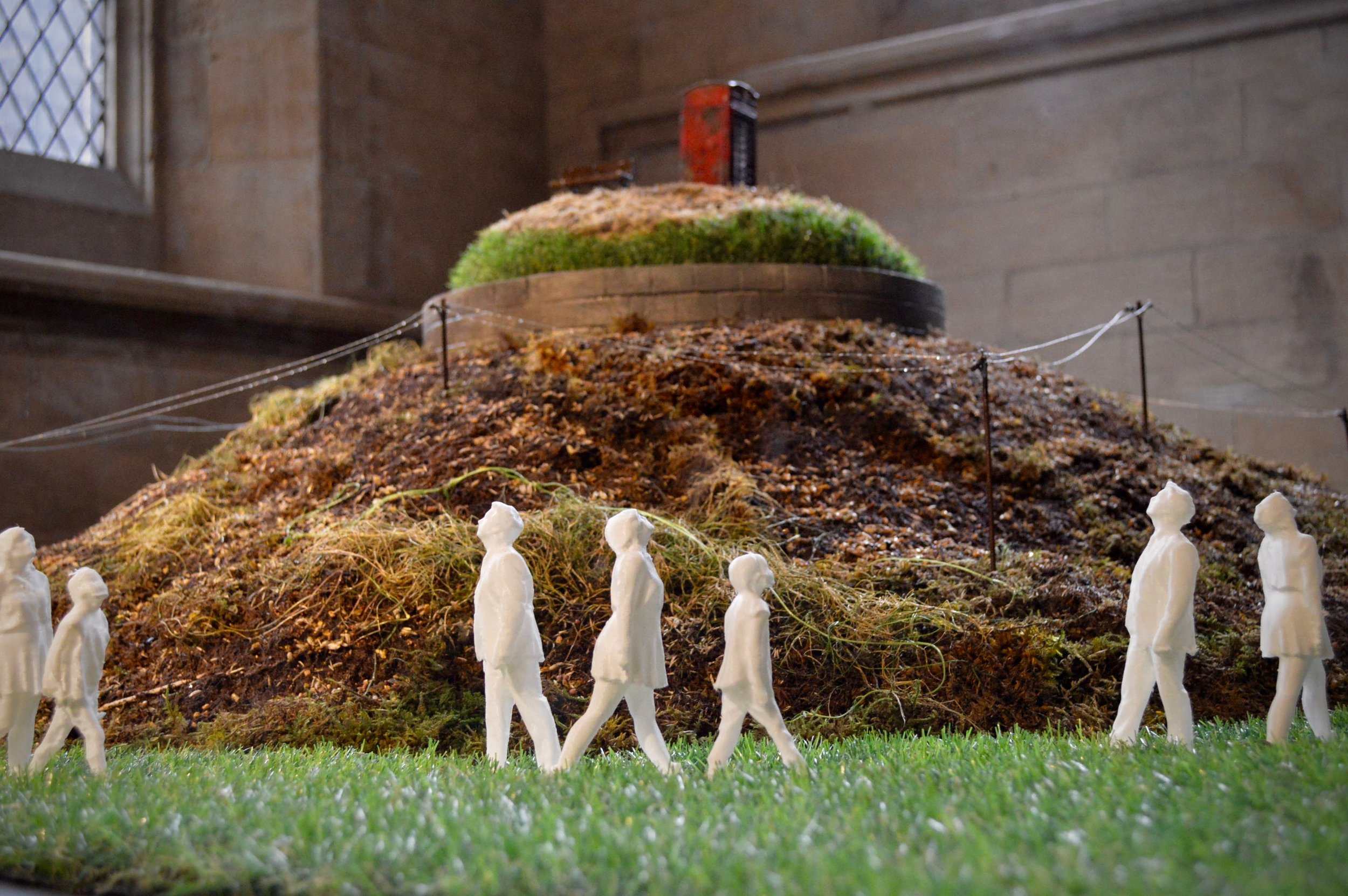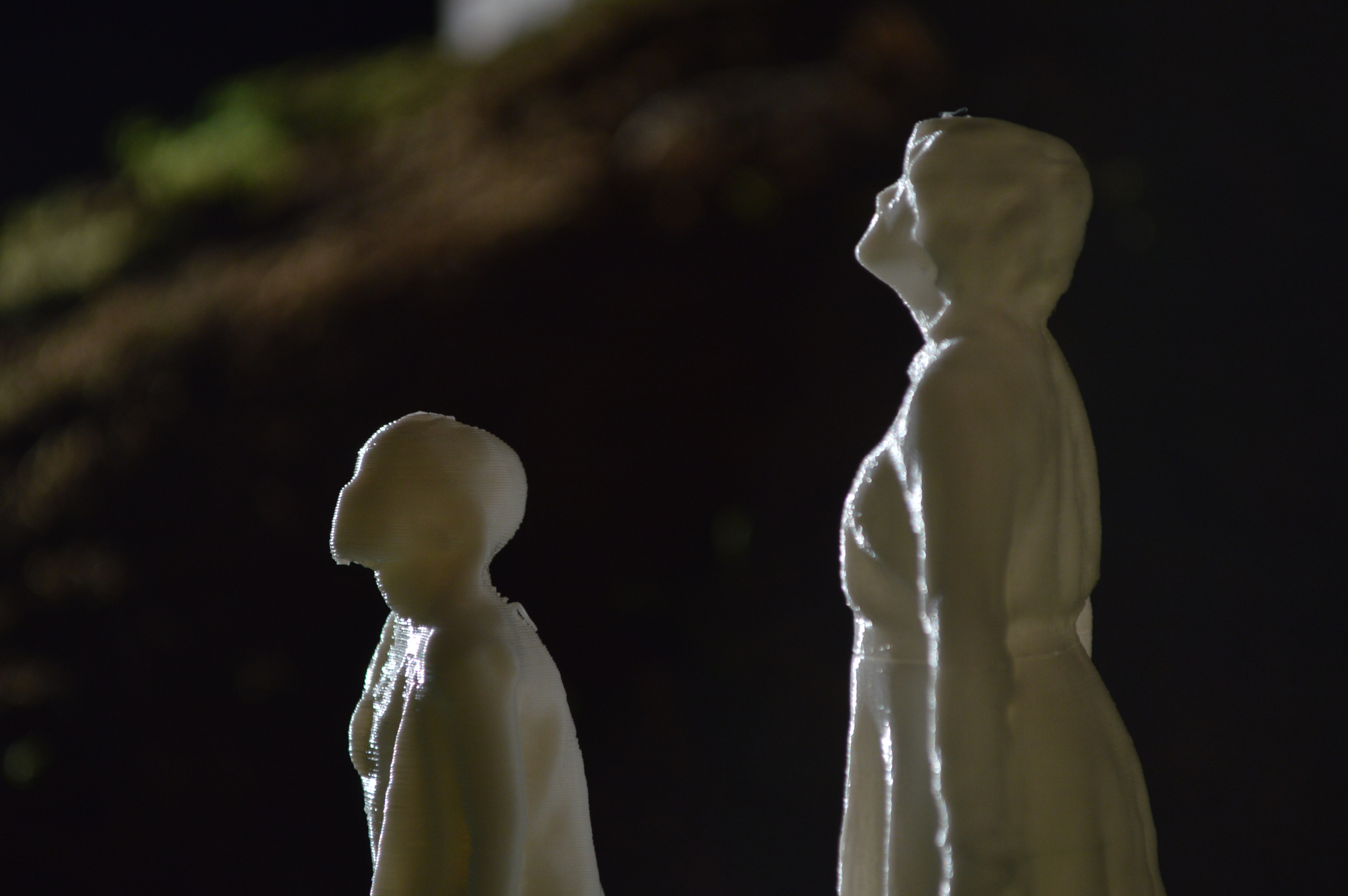 Description
This is a zoetrope that moves so slowly and with such apparent irregularity that at times you may question whether it's moving or creating movement at all. The sculpture is created with three separate moving parts or wheels. Each wheel moves independently at perfect intervals and this movement and their alignment are captured by a time-lapse camera. This will then create something that almost looks impossible: a family walking past an eternal landscape that grows, blooms and flourishes before dying and returning back to a waste land in the time in exists in each exhibition. Our family never look at the world around them and how it changes, only out towards the sky. The film will continue to grow in length throughout its time in the space, shooting roughly two seconds of footage a day.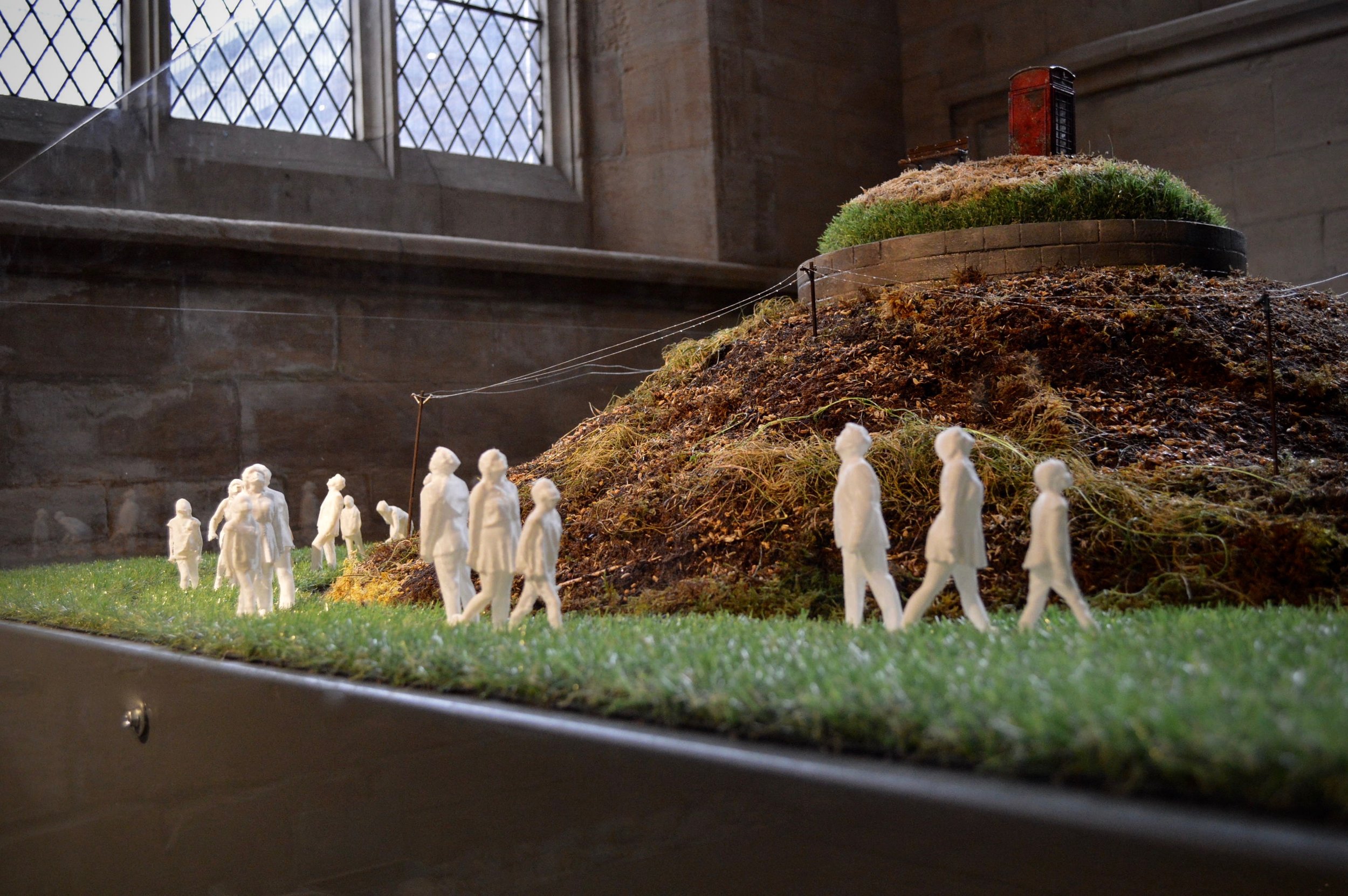 Technology
3 Arduino Uno micro controller boards which are independent of each other. Each contain a built-in battery powered clock that allows them to be programmed independently and with acute accuracy. They will each start their actions at 9:30 and move every 5 minutes until 16:30 each day.
A separate automated computer controls the capture of the images and playback. This computer self-starts at 9:27am and begins to take a new HD image every 4.5 minutes. At 12:00 and 16:00 each day it will create a new film of all the stills captured during the entire exhibition and play this back as a loop within the space.
On the zoetrope itself are 54 3D scans of performers which have been printed with pure white plastic. These scans where made with the actors standing still for up to 4 minutes while they are circled with a hand-held 3D scanner. These were then resized in 3D software and printed, with every model taking at least 5 hours to print. When these positions are captured and joined up as a film of single frames (just like a traditional zoetrope works), it creates the illusion of movement. In total, each single object character took 7 hours to capture and print; a total of 126 hours for each performers actions to make it onto the zoetrope.
The middle ring (landscape) moves more gradually and is timed perfectly so that the characters look like they are walking through an endless landscape. This is bedded with live moss which is watered twice a day to allow for planted seeds to grow.
The upper ring moves the quickest of the three.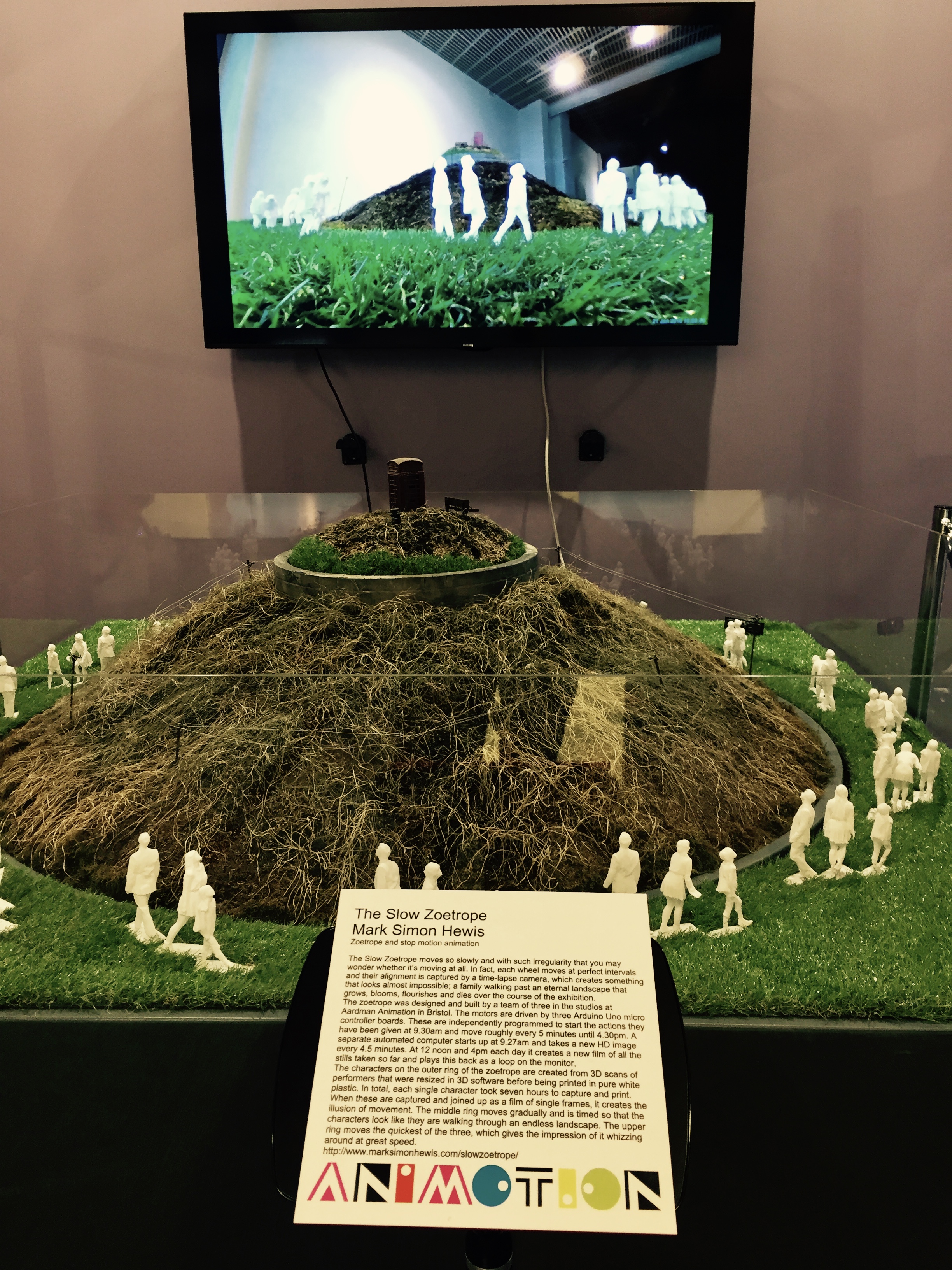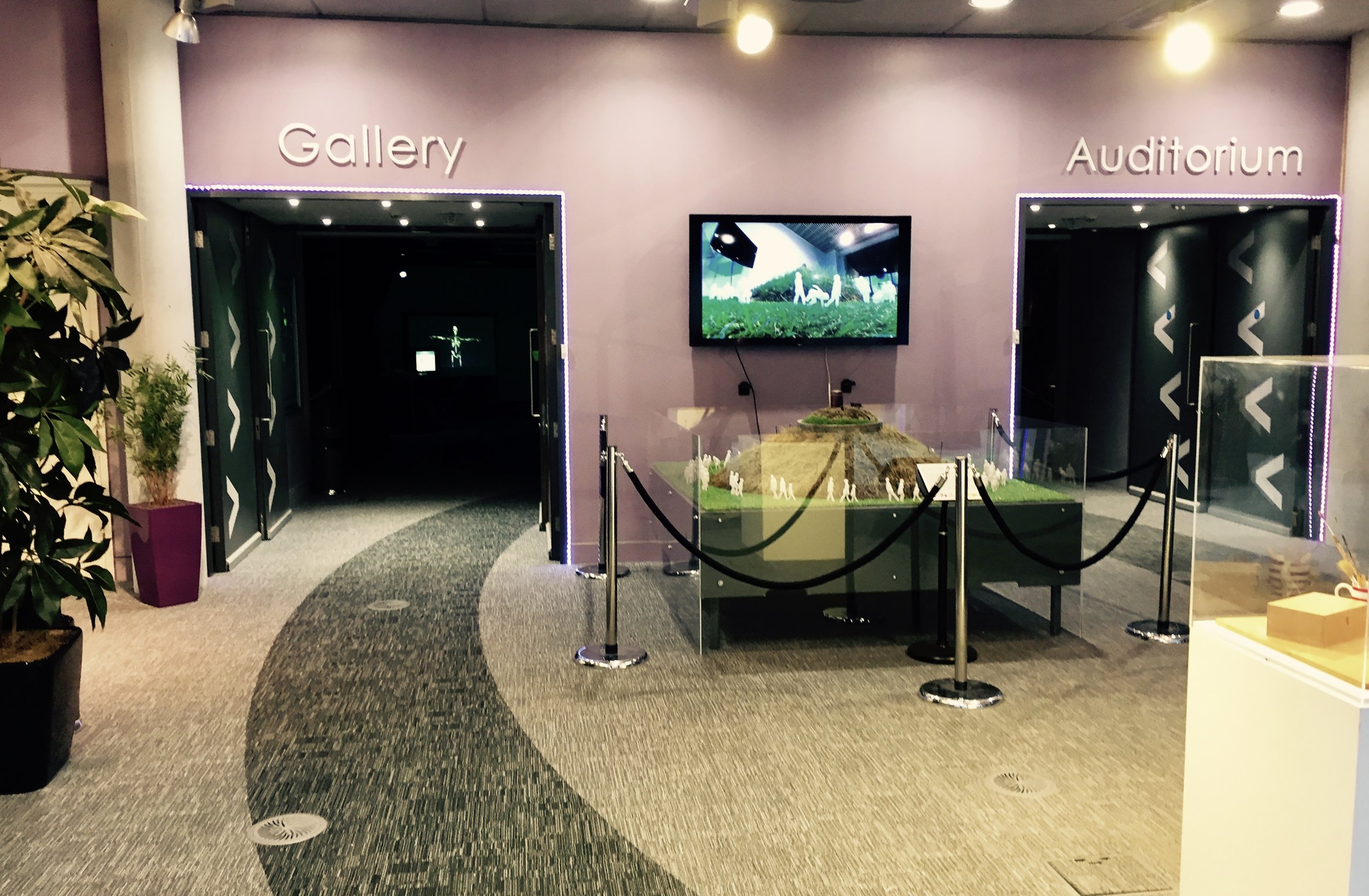 The Slow Zoetrope - The Point, Doncaster - 2 Weeks
Video Update - 11th August 2015
The first two weeks in the gallery. This is what is currently being displayed above The Slow Zoetrope in Doncaster, UK.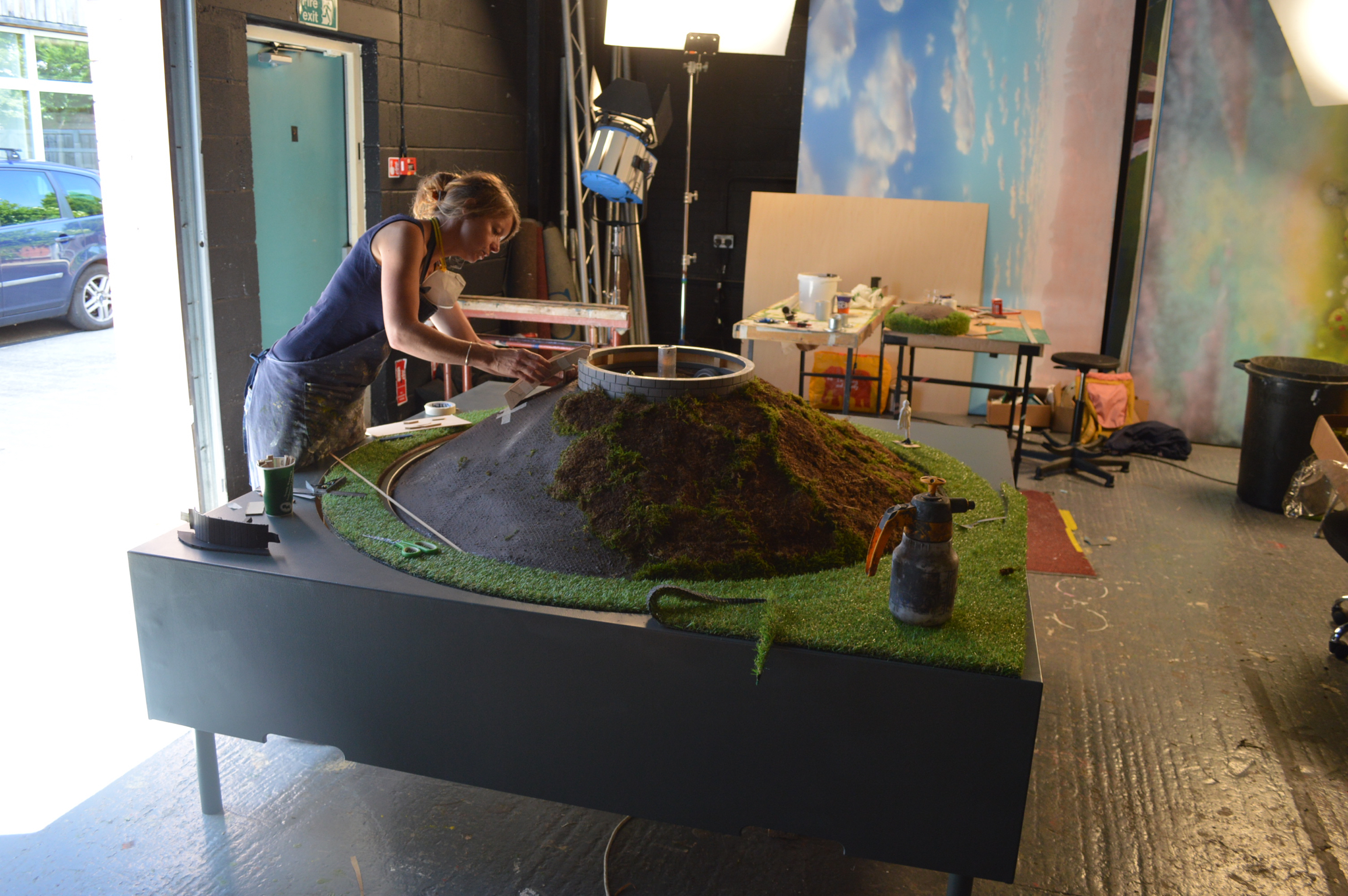 Items Used
3 Stepper Motors driven by 3 Arduino boards, each with a battery powered clock.
1 Nikon DSLR.
1 automated MacBook Pro.
54 3D printed models in white plastic.
Cogs, wheels and bases hand-built with Birch ply wood.
20 casters.
Fibreglass covered polystyrene sculpted landscapes.
Live moss.
Rye grass, wheat grass, clover and other assorted seeds.
Sculpted set of wall, bridge, telegraph poles and telegraph wires, bench, phone box and bottle.
AstroTurf.
Soil.
The Slow Zoetrope - test time-lapse 3